IceWarp Messaging Server
The Low Cost, Enterprise Class, Alternative to Microsoft Exchange Server
"We replaced our Microsoft Exchange Server with IceWarp Messaging Server, it does more, costs less and we absolutely love it!" Josh Johnson – IT Director for Superior Controls 
Contact Us Today
Voice: 1 (571) 481–4611 opt. 1

IceWarp Messaging Server provides organization with the features they need to replace their Exchange Server while removing the management complexity, reducing the cost of ownership and providing them with many available enhanced features that allows them to extend their capabilities.
IceWarp Messaging Server vs. Microsoft Exchange
With an unmatched set of fully integrated features, IceWarp Messaging Server empowers organizations to do more. This side by side comparison highlights how IceWarp not only can replace your Exchange Server, but also how many additional competitive advantages it offers to companies. With its enterprise class feature set, zero downtime migration, and class leading TCO – IceWarp Messaging Server is the best Exchange alternative on the market. Click the thumbnail on the right to download the comparison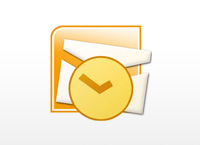 Outlook Integration
IceWarp Outlook Sync allows Outlook users the same experience they are used to with Exchange. Full support, synchronization, and management of their personal folders that are natively available in Outlook – email, calendars, address books, tasks, files, notes and journals. In addition, support for group and public folders means that the company calendars, global address lists (GAL) and any other public resources are fully available. IceWarp Outlook Sync ensures that the users experience remains unaffected for your workforce.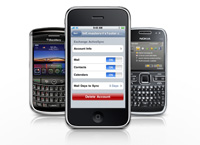 Mobile Synchronization with ActiveSync
IceWarp provides native support for Microsoft ActiveSync providing full, cross-platform, over-the-air synchronization for mobile devices. Workers on the go get fully synced public folders and personal data to their iPhones, Windows Mobile Devices, Androids, Nokia and popular tablet computers as well. Push email, calendars, address books, and even tasks and notes are supported and added features like IceWarp SmartDiscover makes the set up easy for even the least tech-savvy user.
Integration with Active Directory / LDAP
For organizations wanting to retain their integration with Active Directory, IceWarp Messaging Server offers directory synchronization with AD or any LDAP repository, including many advanced features. However, it is not required, so if you want to reduce the related overhead and infrastructure costs associated with running a central directory IceWarp can eliminate the need giving you added flexibility in your deployment.
IceWarp Messaging Server Does Not Stop with Replacing Exchange, but Instead Offers a Number of Optional Integrated Messaging, Collaboration and Mobility Features to Provide an Even More Complete Solution for Business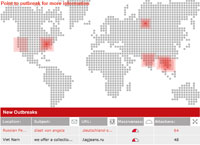 Dual Layered Anti-Spam & Anti-Virus
Protect your inbox from threats with IceWarps integrated security suite offering both available spam protections, with appliance level accuracy, and Kaspersky anti-virus. Easy and granular management, end user controls, and detailed reporting features make this an excellent option to high priced appliances solutions or service options.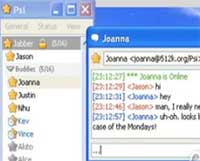 Advanced Integrated Messaging Features
You can go far beyond company email with IceWarp Messaging Server to advanced real time communications. Support for standards based instant messaging, and SMS (text) messaging means that your company can embed these real time communications channels into your business processes to improve efficiency and productivity of your employees.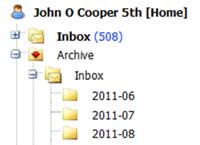 Integrated Message Archiving
Whether for to meet compliance or for governance reasons, you can have the peace of mind that all of your corporate communication is stored archived and stored securely. Email, chats, and SMS messages can all be archived and retrieved with easy auditing features. Users have access to their personal message archive as well to restore lost or deleted items via personal IMAP email archive folders or unified search capabilities for instant messaging communication.