IceWarp Desktop Client
Over 3 years of development have resulted in the most comprehensive communication client on the market, integrating Email, Calendars, Contacts, Tasks and Instant Messaging. It provides users with many more options than are offered by Outlook. Moreover, the unique IceWarp client/server synergy rivals other far more expensive solutions available before.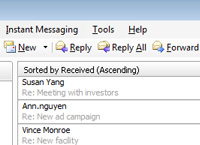 Secured Outlook Replacement
IceWarp Desktop Client integrates Email, GroupWare, secure Instant Messaging, and much more. It is extremely flexible, providing the power to adjust the interface to meet the unique needs of your organization. Whether you are migrating from MS Outlook or from an open-source alternative, IceWarp Desktop Client provides organizations with all the features users need and expect.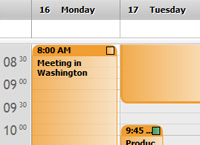 Calendar Interface
IceWarp Desktop Client is one of the most comprehensive interfaces on the market, giving users the ability to simultaneously view multiple calendars across multiple sources. IceWarp Desktop Client offers support for both Free/Busy and iMIP/iTIP, which gives users the power to check the availability of colleagues and schedule meetings.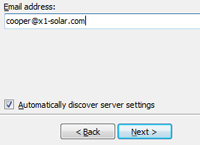 Optimized for IceWarp Server
IceWarp Desktop Client is optimized to fully interact with IceWarp Server, ensuring easy setup and seamless synchronization of all data without technical steps involved. Users simply need to fill in their user names and passwords, and the client will exchange all necessary settings with your server via SmartDiscover technology.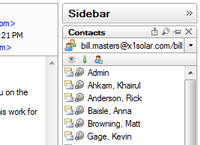 Integrated IM client
IceWarp's inte­grated IM client enables communication between users and groups. Features include privacy lists, avatars and customizable notifications. Chat history is logged in real-time, and is displayed in the Sidebar or can be opened in a separate window. By default, the IceWarp IM client is docked in its Intelligent Sidebar; however, each user has the option to detach it.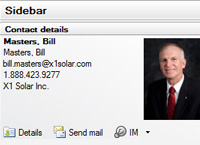 Revolutionary Taskbar
A powerful search engine quickly locates all information within the client. Full communication and attachment history ensures that all past conversations and projects are preserved whether they're done through Instant Messaging or e-mail.