SMS Server
IceWarp SMS Server brings the text messaging features of your users mobile phones into the corporate infrastructure, providing a seamless bridge across Email and Mobile messaging with unique email-to-SMS delivery, SMS-to-email replies, delivery reports, unified archivation and Sent folder integration.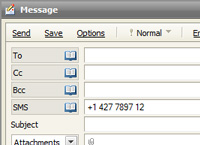 Send SMS via Email, Web and IM client
IceWarp SMS gives your workforce the ability to send text messages from their desktop to any mobile phone user, and receive responses directly in their email inbox, via IceWarp WebClient, Outlook, standard IMAP email client or Instant Messaging client such as IceWarp WebIM.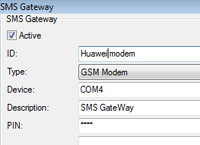 Simplified Deployment
IceWarp SMS is integrated into IceWarp Server and can be implemented through use of an SMS modem or SMS service provider such as Clickatell. An SMS modem provides true two-way communication including sending, receiving and central storage of messages. IceWarp SMS supports an unlimited number of modems for load-balancing and allows you to specify sophisticated usage rules including least-cost routing.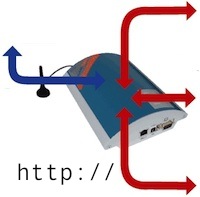 Bidirectional HTTP Gateway
The built-in SMS gateway can be utilized to deliver messages received from modem connected to a remote server. Between two IceWarp SMS servers you can setup a bi-directional SMS sending and receiving utilizing only one number. This is useful for SMS-to-email features in distributed domains and effortless integration of text messaging into custom applications and websites.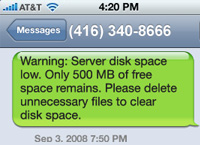 Rich Integration Possibilities
IceWarp SMS introduces new possibilities for business communication and information systems, such as Meeting alerts, Administrator system alerts, Emergency group alerts, Text message event registration, Remote login / authorization, Market surveys, Promotion contents and more. Application and web developers can take advantage of the API objects, use incoming/outgoing server rules, internal sms: protocol, or even store and retrieve the communication by custom SQL statements and a database of choice.